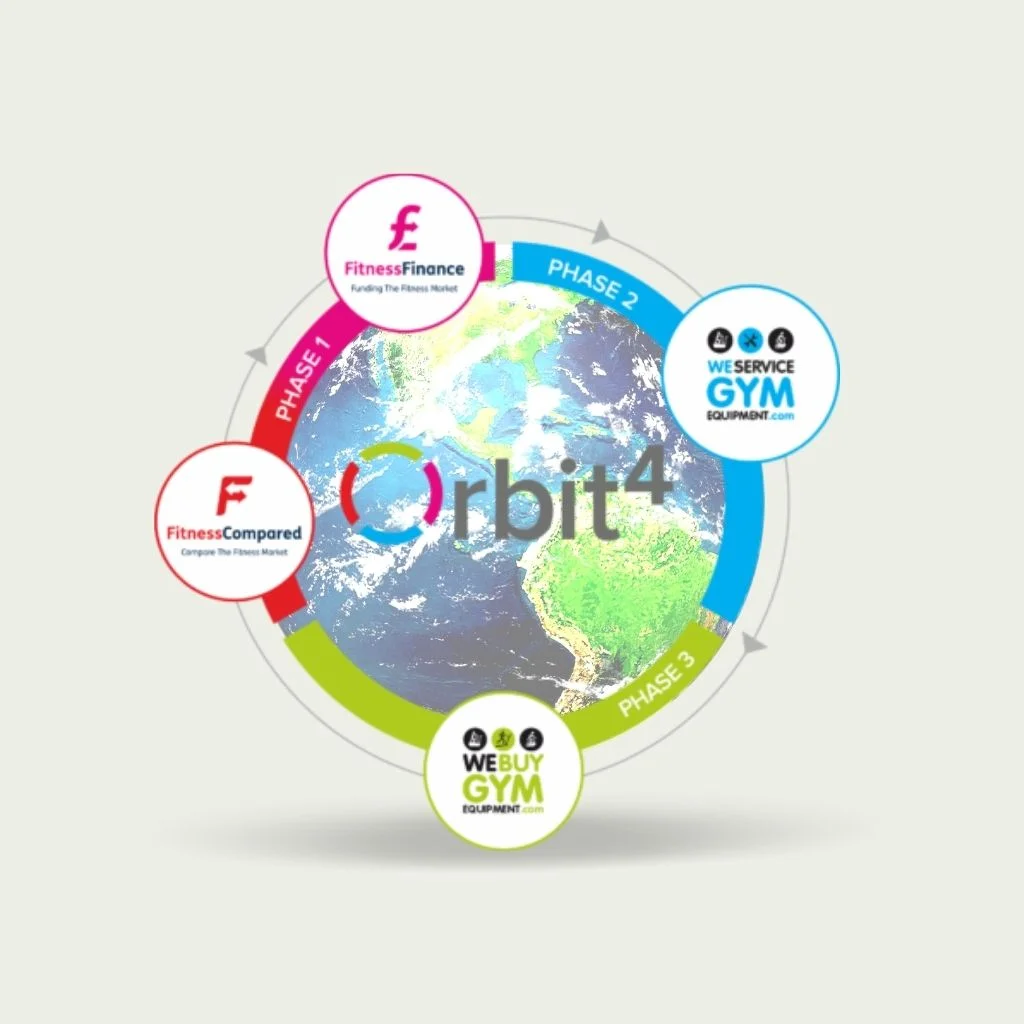 ← View All Posts
First Digital Ecosystem For Fitness Equipment Launches In UK And Gets £300,000 Funding Boost!
Orbit4 is the first digital ecosystem to manage and facilitate the commercial fitness product cycle. It's an eco-system for the fitness industry that's saving time, money and the planet.
The business has successfully drawn down on £300,000 of debt finance supplied by The FSE Group.
Cheryl Weeks from the FSE group said:
"Orbit4 has taken the health & fitness industry by storm, creating an easier way for gyms to purchase, manage and dispose of their fitness assets. We were pleased to be able to support Daniel to implement his expansion."
Orbit4 is the umbrella brand for FitnessCompared, FitnessFinance, WeServiceGymEquipment and WeBuyGymEquipment.
The platforms are free to join and ensure best value for gym operators, fitness equipment manufacturers, service providers and used fitness equipment traders.
Daniel Jones, CEO of Orbit4, said:
"We have an exciting strategy to execute over the next 36 months where we aim to help the industry become more streamlined in purchasing commercial fitness products and more efficient in finding the best price and partners for extended service contracts and residual values. The funding will be used to further develop and strengthen the hard-hit health & fitness industry with the creation of 10 new roles. It will allow us to expand our global presence and our product offering."
The company has qualified and aggregated the industry's best partners so that gym operators have access to the wider market providing automatic pricing following the bidding process when looking to purchase & finance gym equipment, tender for service contracts and disposal or resell of unwanted asset.
New opportunities are presented to stakeholders depending on what product or service they offer. In turn, gym operators benefit from the increased efficiencies via streamlining the procurement process, financing, tendering of service contracts and achieving the best price for unwanted equipment.
Visit www.orbit4.org or contact daniel@orbit4.org to find out how you can instantly connect to your incumbent service provider to submit service tickets via the Orbit4 iOS and Android smartphone apps along with a load of other smart features that you can only get with Orbit4.
← View All Posts